Tech war: new US investment curbs to have limited impact on China's targeted semiconductors, quantum computing and AI sectors, analysts say
The executive order issued on Wednesday restricts US venture capital and private equity investments in Chinese companies involved in
semiconductors
and microelectronics,
quantum information technologies
and certain
artificial intelligence
systems, according to a fact sheet released by the US Department of Treasury, the agency tasked to implement a new national security programme based on that directive.
The Biden administration identified mainland China, including the special administrative regions of
Hong Kong
and
Macau
, as "a country of concern" in the executive order. It said China was "exploiting, or has the ability to exploit, US investments to further its ability to produce a narrow set of sensitive technologies critical to military modernisation".
That directive, however, was "more smoke than actual fire" because it only "regulates US investment in a small number of tech sectors", said Brock Silvers, chief investment officer at private equity firm Kaiyuan Capital in Hong Kong.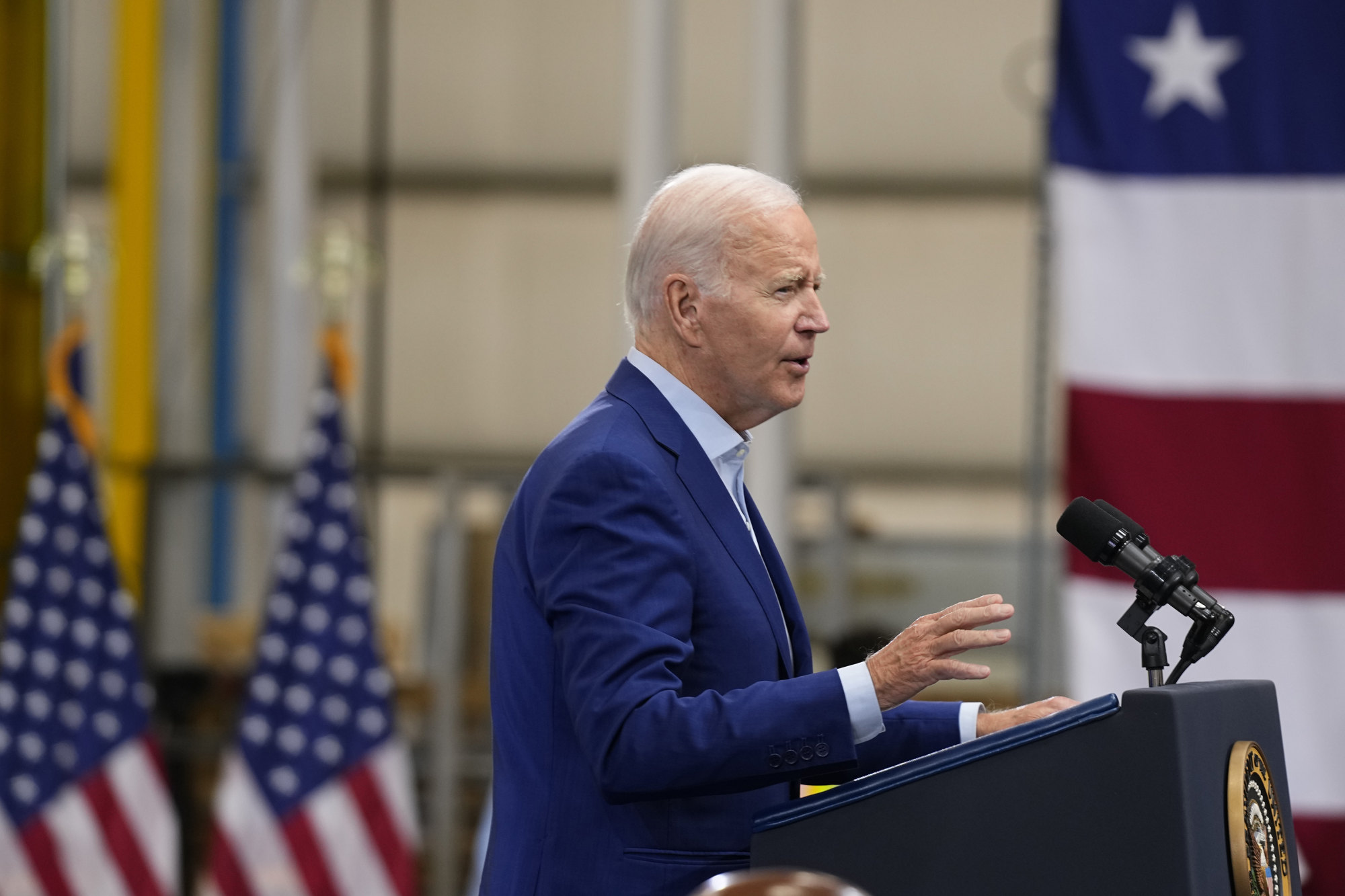 "China can expect this long-awaited executive order to be fairly unobtrusive," Silvers said.
While Biden's new directive underscored the escalating tensions between Beijing and Washington, some Chinese investors downplayed the impact of new US investment curbs on funding for the targeted China tech sectors.
"US investment in China's chip sector has gradually dried up since 2019," Zheng Haowei, a manager at Sino IC Leasing, said in an interview on the sidelines of the three-day China Semiconductor Equipment Annual Conference, which opened on Wednesday in the city of Wuxi in eastern Jiangsu province.
"Chinese semiconductor companies are basically supported by Chinese domestic capital," Zheng said. Shanghai-based Sino IC Leasing buys semiconductor-manufacturing equipment that it leases to local chip fabrication enterprises.
Biden limits US investments in China tech, makes 'emergency' declaration
That view was echoed by venture capital (VC) analysts Kyle Stanford and Kaidi Gao at investment consultancy PitchBook. They said overall investment by US firms in China's semiconductors, quantum computing and AI sectors represents "a relatively small portion of deal activity".
On a broader scale, there were only 64 US investors involved in China-based VC deals so far this year, according to data from PitchBook. That showed a rapid decline from 179 in 2022, which was down from 246 in 2021.
"The executive order … will be another hurdle in US-China private market investment," Stanford and Gao said on Wednesday.
"From a US investor perspective, such effort brings an additional layer of challenge for putting capital to work in the Chinese market," they said, adding that some US investors including pension funds have halted their funding allocation to China amid growing acrimony between the two countries.
US chip industry urges clear access to China market after Biden's tech order
"A growing tech and trade war won't be good for either side," Silvers of Kaiyuan Capital said. "An unrestrained tech war could become a significant jolt to an already shaky global economy."
Meanwhile, the US Treasury Department said it will accept written public commentary for the next 45 days to inform its formulation of a targeted national security programme based on Biden's latest executive order.
link