Top 10 IT Companies in World 2023
In this article, we have prepared a list of top IT companies in world 2023 using business parameters like Revenue. The Information Technology (IT) sector has been growing since many years and with renewed focus on technology, automation and software, the sector is seeing further growth in 2023. 
The past few years have seen an upsurge in IT investment resulting in the expansion of software services, products, and tools but in 2022-2023 there has been some reduction in technology spending due to slowdown but technologies like IOT, cloud computing, online security etc. have been the focus areas of the IT services being served to clients across different verticals like BFSI, Manufacturing, Retail, Energy, Telecom etc. by the these top software companies. These top software and IT companies provide businesses across the world with enterprise software and services to run multi billion dollar businesses. Products in areas like ERP, CRM, SCM etc. are made by these companies to solve a lot of business problems with benefits. With focus on machine learning, generative AI, Augmented reality and new ways of working, information technology is here to stay and grow further. Information technology is present in both B2B and B2C scenarios and is impacting the world.
Top Information Technology (IT) Companies in the World 2023 by Revenue:
The list of top information technology (IT) companies include Alphabet, Microsoft, IBM, Accenture followed by product companies like Oracle, SAP, Salesforce and other big IT services companies like Deloitte, TCS, Capgemini etc. The top information technology companies are leading innovation in product, consulting, outsourcing, technology and IT services in the world. Here is the list of the top IT companies in world 2023.
Rank 1. Alphabet Inc.
Alphabet Inc, founded in 2015 after the restructuring of Google, is one of the top technology companies across the world.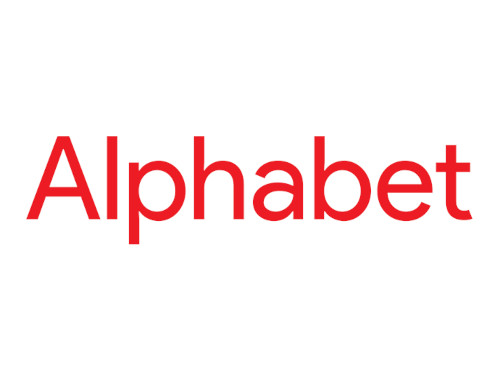 Image: wikimedia commons
Alphabet is headquartered in California, USA and serves customers worldwide with its strong portfolio of products & services. After its inception, it became the parent company of Google, and has its expertise in businesses like internet, AI, cloud computing, automation, software, robotics, healthcare and much more.
Globally, the company has more than 150,000 employees. Alphabet is a listed company and traded on NASDAQ and S&P. The company continues to grow and be a market leader with strategic investments and acquisitions which strengthens its position in the technology sector.
Alphabet is on 1st Rank in Top Information Technology (IT) companies in the world 2023.
Revenue: $282 billion
Rank 2. Microsoft Corporation
Microsoft Corporation is headquartered in Redmond, Washington, and is one of the largest companies in the world.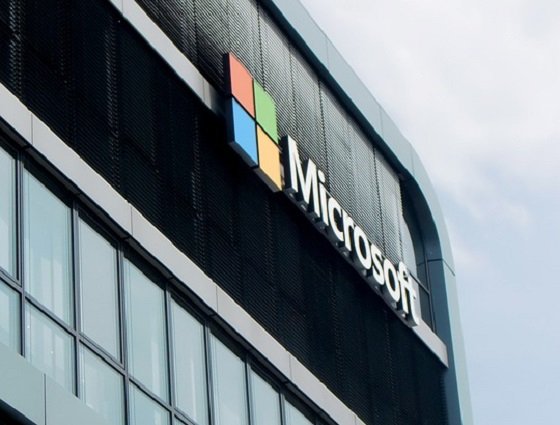 Image: pixabay
The products like Microsoft Windows, Microsoft Office etc. are being used by a lot of professionals in the world. Microsoft was founded by Bill Gates and Paul Allen on 4, April, 1975, and it has expanded its market share by diversifying its services from operating system market to other various software products.
Microsoft is a multinational technology company that is known for its software products such as Windows operating system, Microsoft Office Suite, and Internet Explorer. Over the years, Microsoft has grown its product offerings beyond software to include hardware such as the Surface line of tablets and laptops, and gaming consoles such as the Xbox. In addition, the company has also made significant investments in artificial intelligence, cloud computing, and cybersecurity. An important area of business for Microsoft has been its cloud computing platform, Azure. The platform offers a range of services including virtual machines, data storage, and application development, and competes with other cloud providers globally.
Microsoft is on 2nd Rank in Top Information Technology (IT) companies in the world 2023.
Revenue: $204 billion
Rank 3. Accenture
Accenture has been listed in fortune global 500 companies and is one of the largest Information Technology (IT) companies.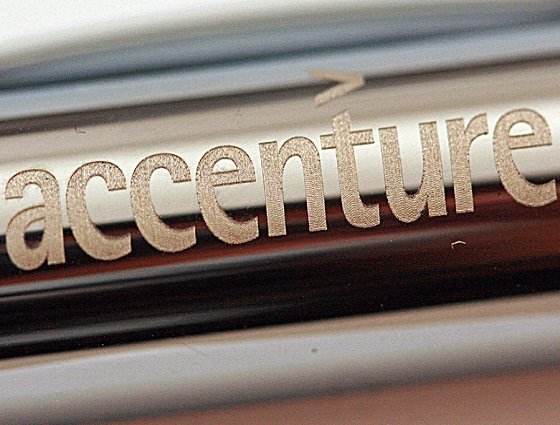 Image: flickr.com/photos/passion_in_action/
It is a global management consultancy firm which provides professional services like strategy, consulting, technology and operations services.
Accenture's businesses are spread across financial services, communications, media and technology, products, and resources. The company's consulting services are aimed at helping organizations improve their business processes, increase efficiency, and develop new strategies to stay ahead of the competition. Accenture also offers technology services, including software development, cloud computing, and cybersecurity, as well as outsourcing services such as finance and accounting, human resources, and procurement.
Accenture is on 3rd Rank in Top IT companies in the world.
Revenue: $62 Billion
Rank 4. IBM
International Business Machine (IBM) is an American MNC and is operational in more than 150 countries.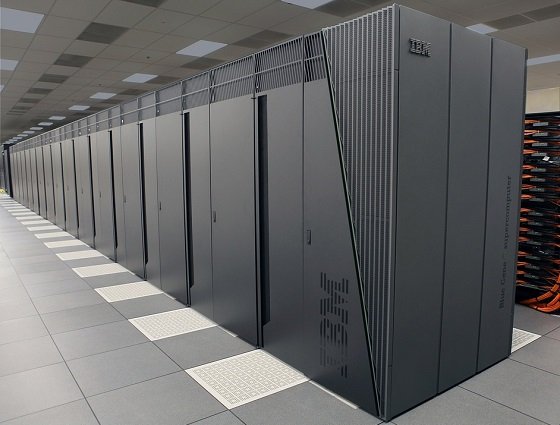 Image: pixabay
The company was established originally as computing recording company but was later renamed as IBM (International Business Machines) in 1924. IBM headquarter is present in Armonk, New York. 
IBM's business is organized into five main segments: Cloud & Cognitive Software, Global Business Services, Global Technology Services, Systems, and Global Financing. IBM's global business services segment provides consulting, application management, and business process outsourcing services to clients across different industries. In recent years, IBM has focused on expanding its cloud computing capabilities and AI, with its IBM Cloud platform offering a range of services including infrastructure, software, and platform as a service. IBM has developed a range of proprietary tools and platforms to help clients take advantage of emerging technologies. IBM is a strong company that provides a range of technology and consulting services to clients across different industries.
IBM is on 4th Rank in Top IT companies in the world 2023.
Revenue: $ 60 billion
Rank 5. Oracle
Oracle corporation headquarter is located in Redwood Shores California and it is one of the renowned American MNC.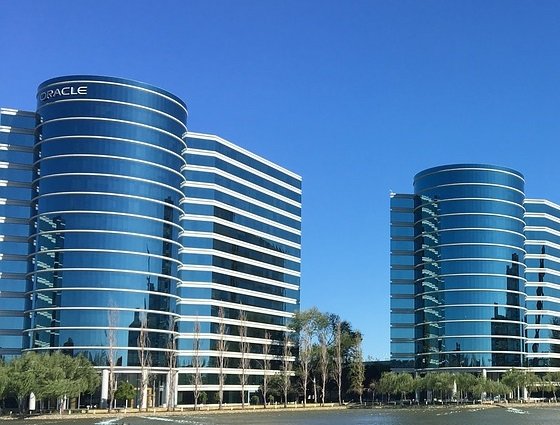 Image: pixabay
The company is widely known for its ERP solutions, database development and management, supply chain management software and Customer relationship management software. Oracle has a wide customer base having more than 400,000 customers across the globe and has their presence across wide variety of industries in more than 150 countries.  It enables its customers by providing smart solutions which add value to their business as well as their users and customers. The company is focusing majorly on building intelligent cloud applications, integrated cloud platform, open source platform for developers, ERP solutions and analytical tools which use machine learning algorithms to generate results. Oracle is also developing its capabilities in AI, machine learning, IOT, blockchain, human interface technologies all of which aimed to enhance customer capabilities so that they can develop their own innovative products and services. Oracle is on 5th Rank in Top IT companies in the world.
Revenue: $46 Billion
Rank 6. SAP
SAP has been able to successfully build its image as world leader in enterprise applications in terms of software and software related services.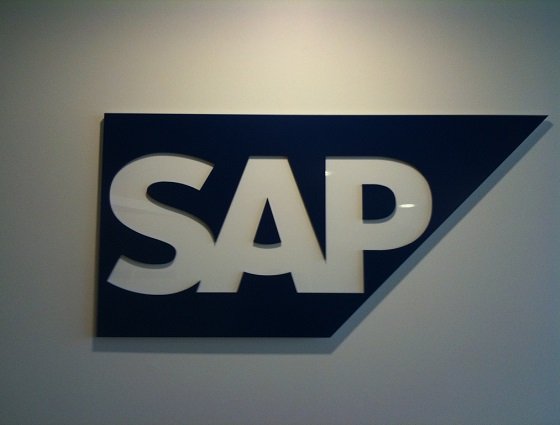 Image: flickr.com/photos/marc_smith/
It has an employee strength of more than 88,000 employees in more than 130+ countries. SAP has more than 380,000 customers in over 170+ countries. SAP is leveraging technologies like machine learning, Internet of things, blockchain, cloud and SAP HANA to solve various business problems across all industries and regions. SAP HANA allows companies to integrate processes end to end and help them in enhance their business models in the way they actually want to create enormous amounts of value for its customers. For supply chain and logistics management, SAP was the first company to build ERP solutions and it always focused on extending the business processes beyond the customer expectations. SAP is on 6th Rank in Top IT companies in the world 2023.
Revenue: $32 Billion
Rank 7. Salesforce
Salesforce is an American technology company which founded in 1999.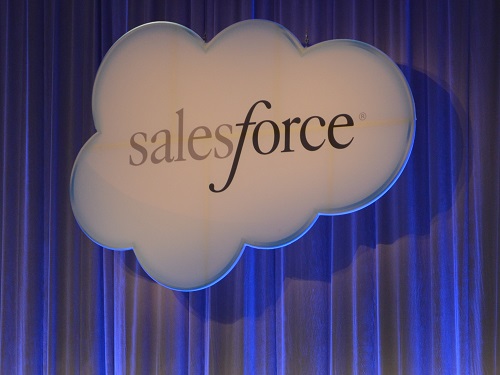 The company is known for its expertise in cloud computing and is one of the leading players in CRM software which helps other companies with solutions on ecommerce, analytics, sales, service & marketing automation. The company has a very strong global presence and employs more than 70,000. The main office of the company are located in USA, UK & Australia. Salesforce is also a listed company and traded on NYSE, DJIA and S&P.
Revenue: $32 Billion
Rank 8. Tata Consultancy Services (TCS)
Tata Consultancy Services (TCS) has been ranked as no. 1 Indian Multinational Information Technology (IT) firm which generate its revenue from various domains.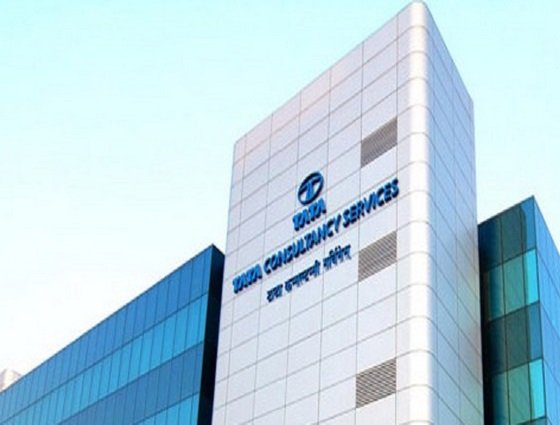 Image: company website
TCS has many functional domains like consulting, software development, infrastructure support and business process outsourcing and its headquarter is located in Mumbai, India.
TCS is prevalant in four major businesses: Banking, Financial Services and Insurance (BFSI), Retail and Consumer Goods, Communications, Media and Technology, and Manufacturing. The company's services include application development and maintenance, infrastructure management, consulting, and business process outsourcing. TCS also offers a range of digital services, including analytics, cloud computing, and Internet of Things (IoT) solutions. The company has a large BFSI client base in the banking and financial services industry, and its services in this area include core banking, wealth management, and insurance. TCS has a strong international presence with services offered in over 40 countries and a workforce of over 500,000 employees. TCS is on 6th Rank in Top 10 Information Technology (IT) companies in the world 2023.
Revenue: $27 Billion
Rank 9. Deloitte Consulting
Deloitte is one of the largest professional services providers in the world with client across the globe with services ranging from management consulting to IT Tech consulting.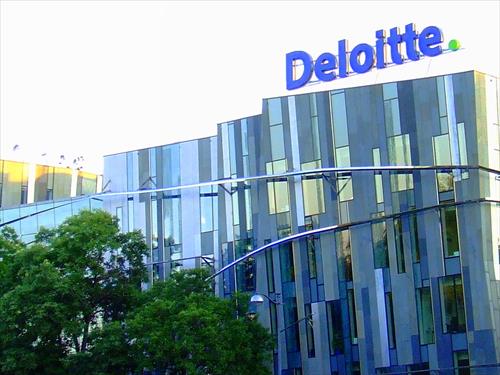 Each of network of member firms of Deloitte Touche Tohmatsu Limited, a UK based private company is commonly referred to as Deloitte. The global headquarters of the company are located in the New York City, US. The services provided by the company include consulting, audit, tax, financial advisory and enterprise risk. In fact Deloitte refers to the brand under which independent firms across the globe collaborate to provide the above mentioned services. It was also reported to have served the largest number of clients out of FTSE 250 companies in 2012 by Accountancy Age.
Deloitte being one of the biggest management consulting firms has considerable revenue from IT consulting and advisory making it one of the top IT companies in the world as well. They offer services in IT implementation, consulting, maintenance etc. 
Revenue: $25 Billion (Consulting Revenue out of total revenue)
Rank 10. Capgemini
Capgemini is one of the leading Information Technology (IT) companies in the world having a strong global presence.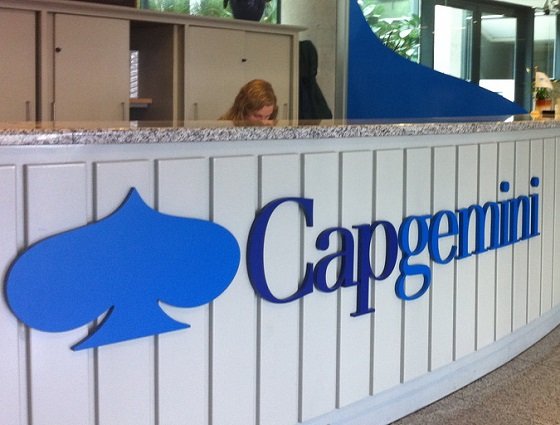 Image: flickr.com/photos/claudiolobos/
The French company Capgemini, based out of Paris, has its global operations spread across more than 40 countries. The brand is a leader in IT services providing consulting, professional services, outsourcing etc., which is driven by more than 190000+ employee globally. Over the last few year, Capgemini is consolidated its position as a leading IT company by acquiring several other players in the industry. All acquisitions have helped the company have more business in IT, technology and strategy domains. The company was formed in 1967 by Serge Kampf and has since then become one of the pioneers in the industry. In India, itself the company has over 100000 employees. With a consistent performance year after year the company has also been recognized by several awards from the likes of Gartner, Forrester etc. Capgemini is on 8th Rank in Top IT companies in the world 2023.
Revenue: $ 22.8 Billion
Ranking Methodology for Top IT Companies
1. The top 20 Information Technology (IT) companies in the world are considered
2. Parameters like revenues and profit margins are taken
3. Based on the revenues, the final ranking is created.
This article has been researched & authored by the Content & Research Team. It has been reviewed & published by the MBA Skool Team. The content on MBA Skool has been created for educational & academic purpose only.
Browse similar company lists across 50 sectors. The top brand lists category covers rankings of companies based on various parameters.
Continue Reading:
link